What swimming goggles I choose for my triathlon?
Maciej Zieliński
First triathlon- swimming goggles.
One of the most common questions I hear is: what goggles should I get for my swim?
If you're looking for simple answer: comfortable!
But behind that there are more factors!
Visibility – you need to see where you going -over most of the open water goggles are bigger to improve that aspect.
Eyes protection – you're outdoor, open water swim. Weather condition will affect the way you're looking around. You don't want to keep breathing in facing sun with unprotected eyes. Choose tinted and polarized great goggles!
Comfort – your goggles should be well fitted on your face, don't leak and don't hurt your face.
If you have a chance – try your goggles on. Feel them on your face, if there is anything wrong or you don't feel them, don't buy! It won't be ok! You don't want anything distract or annoy you during your race! Would you run in uncomfortable or too small shoes? I don't think so! Why would you swim in bad goggles?
For beginners I would suggest bigger and softer goggles with deeper sockets-  for comfort and better visibility. 
Remember if your chosen goggles, even best looking, are not comfortable they will turn your race into nightmare! Choose different model!
Here you have some goggles from Zone3 suitable for training as well as for training. Different sizes, shapes for everyone!

Zone3 Volaire Race Red Goggles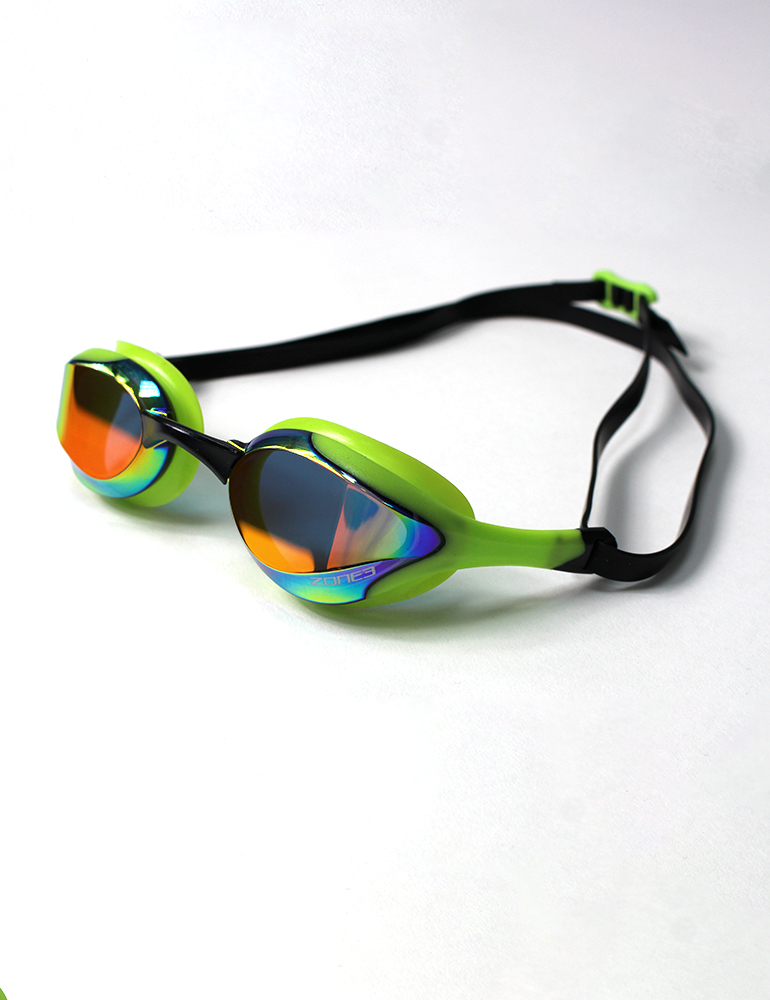 Zone3 Volaire Green Race Goggles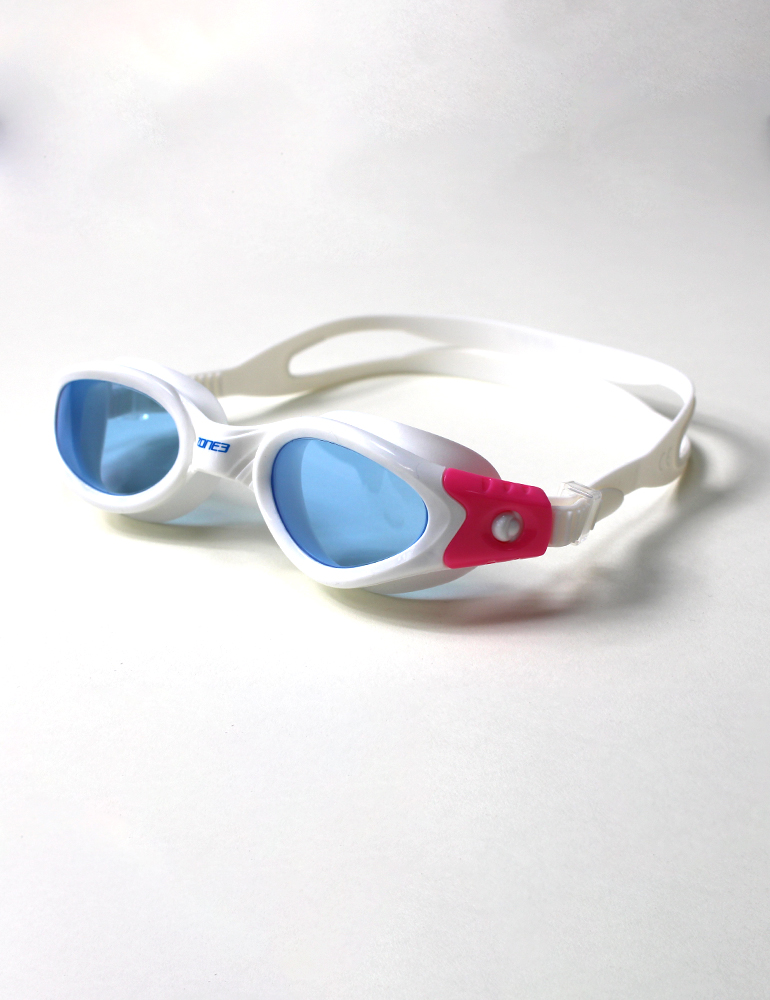 Zone3 Apollo Open Water and Training Goggles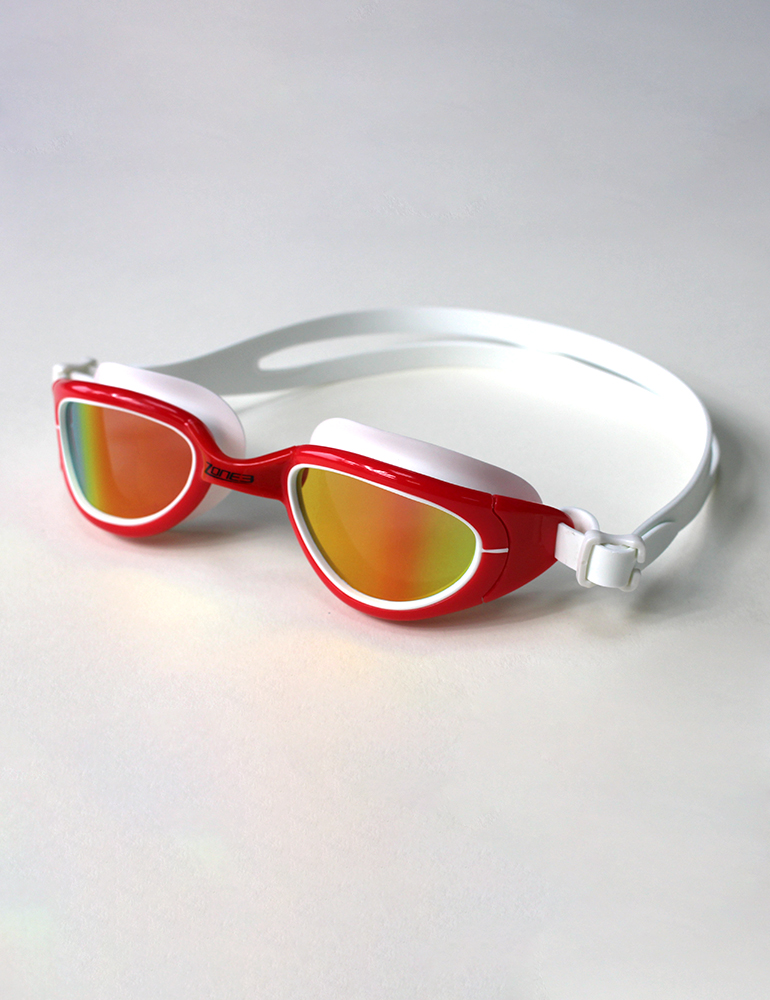 Zone3 Attack Open Water and Training Goggles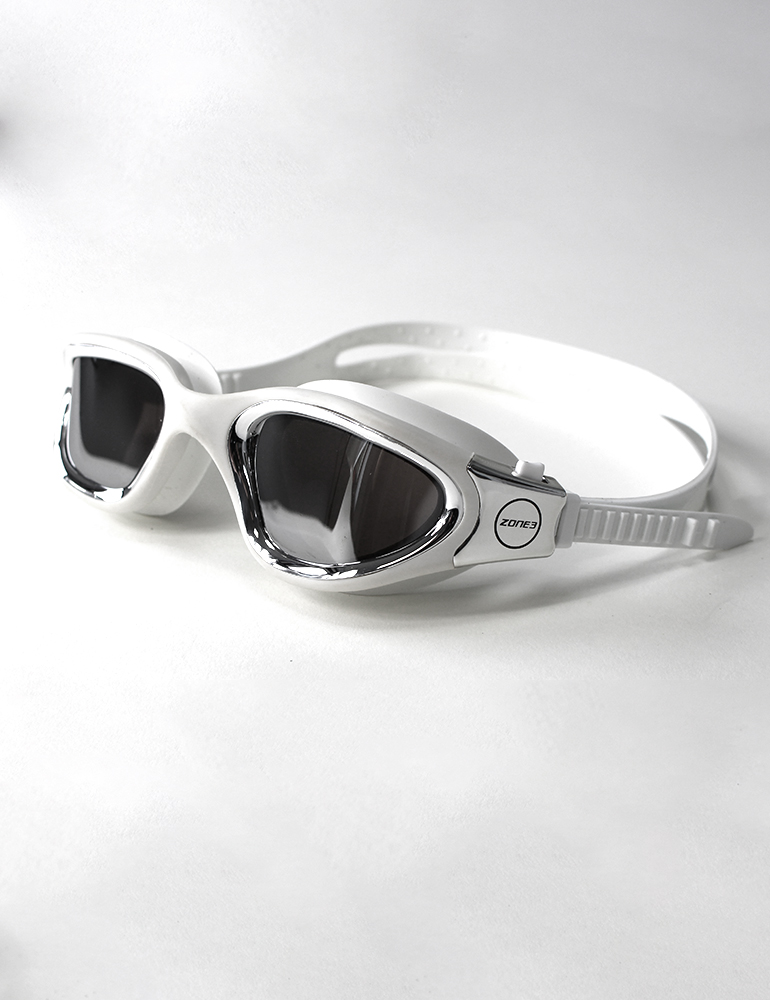 Zone3 Vapour Open Water Goggles
Give me a shout if you have any questions!