Test of Zone3 Evolution Swimrun Wetsuit
Maciej Zieliński
Zone3 Evolution Swimrun Wetsuit
First test (my own) of Zone3 Evolution Swimrun Wetsuit. In the begining I've tried this one and Zone3 Swimrun Versa wetsuit.
First touch and try showed that Evolution is smoother, more flexible and and giving that feel of freedom of move. Versa is nice but I've started to feel warm in it after few seconds (especially on my back). In Evolution I've felt different material used on legs, back and under the arms. I was going for longest- Ultra- distance of Swimrun Poland Otillo Merit Race– 41km run and 5.5km swim, so decided to go for Evolution. Comfort first.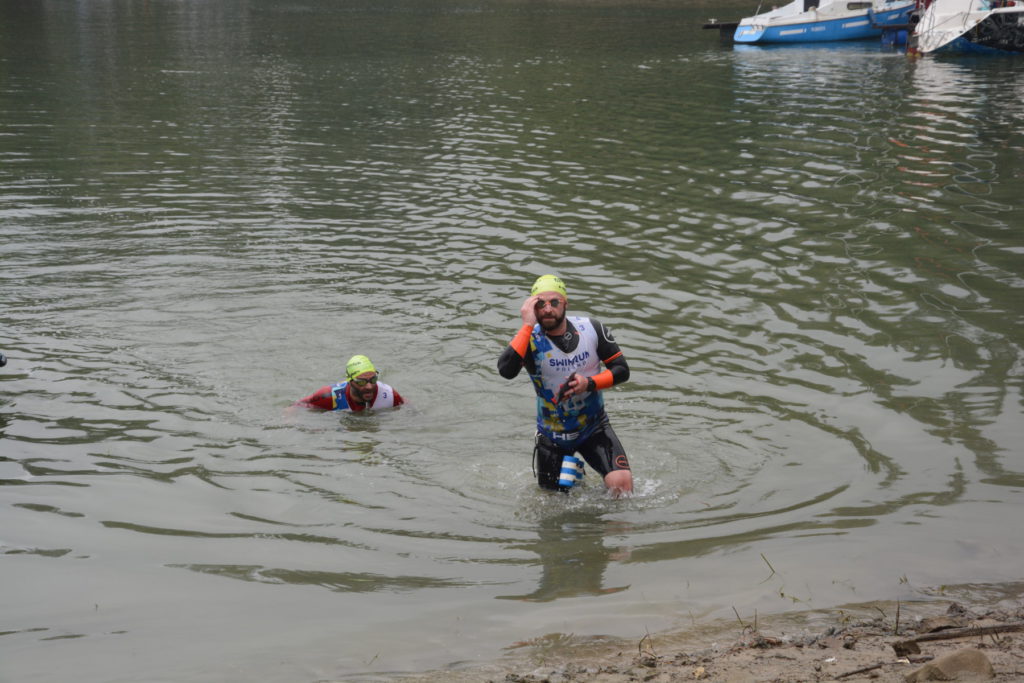 Zone3's size chart is pretty good. Going follow it my size is well fit and comfortable. In the box alongside your wetsuit you can find neoprene calf sleeves and compass with whistle. Nice little things making suit actually affordable.
On the race day weather wasn't great-grandchildren rain, fog and thunderstorm later on. Wetsuit was very comfortable and at the run front zip helped a lots. Some loose fit and ventilation helped to go through longer runs. Very easy to zipped up before swims. Zipper has little strap with holder to attach whistle. There is a little pocket in front on the right hand side for whistle and compass (?)- anyway that what I've used it for. Very handy. You don't need to use compass if your watch does it 😉
Evolution has couple inside pockets that easy hold 2-3 energy gels each I had 2 each). Back, external pocket (with zipper to keep it locked) is bigger and can hold more- I had 4 energy/protein bars and extra gel. It still was comfortable and easy to reach. It didn't matter if wetsuit was zipped up or opened- everything was in its place in pockets all the time.
All way through the race wetsuit stayed on body nice and comfortable. No moving or pulling anywhere. I didn't need to fix it, move it or remove it 🙂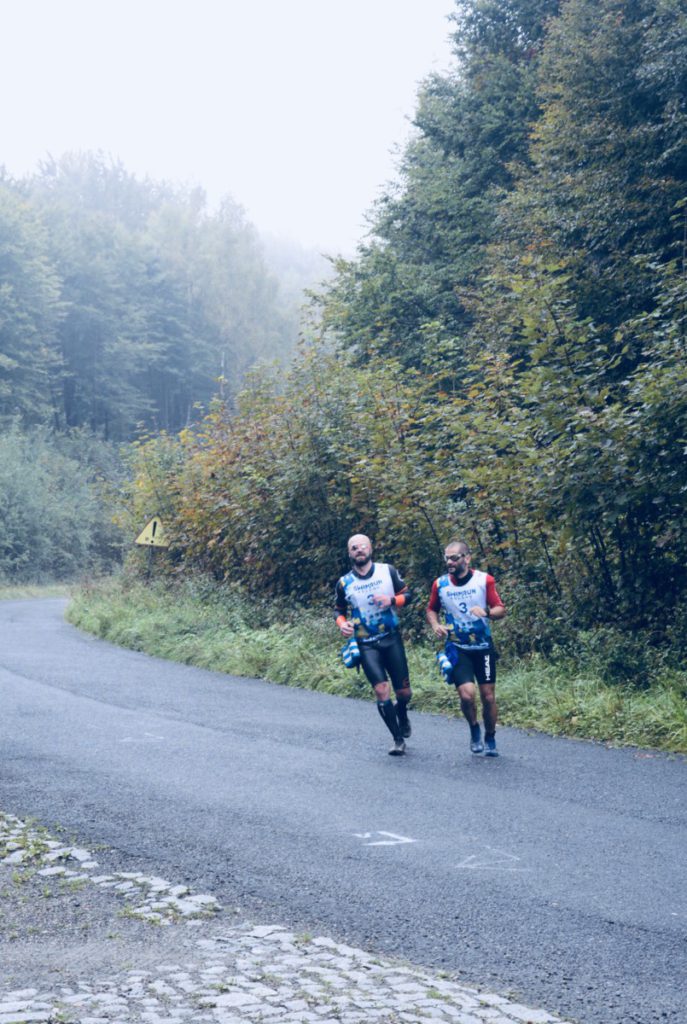 As base layer I've used my short sleeve tri-suit and all worked great together.
As long as I've used anti-chaffing balm I had no problems with that, even at the end of race. After the race I had no any sore spots- not on neck, under the arms, legs. Brilliant. Front zipper with high quality collar kept me comfortable during all way through- woods and water.
After the race I've checked the wetsuit and it looks like new. I had few contacts with the ground 🙂 trees and bushes. Neoprene looks as new- it will last for more races!
Summary.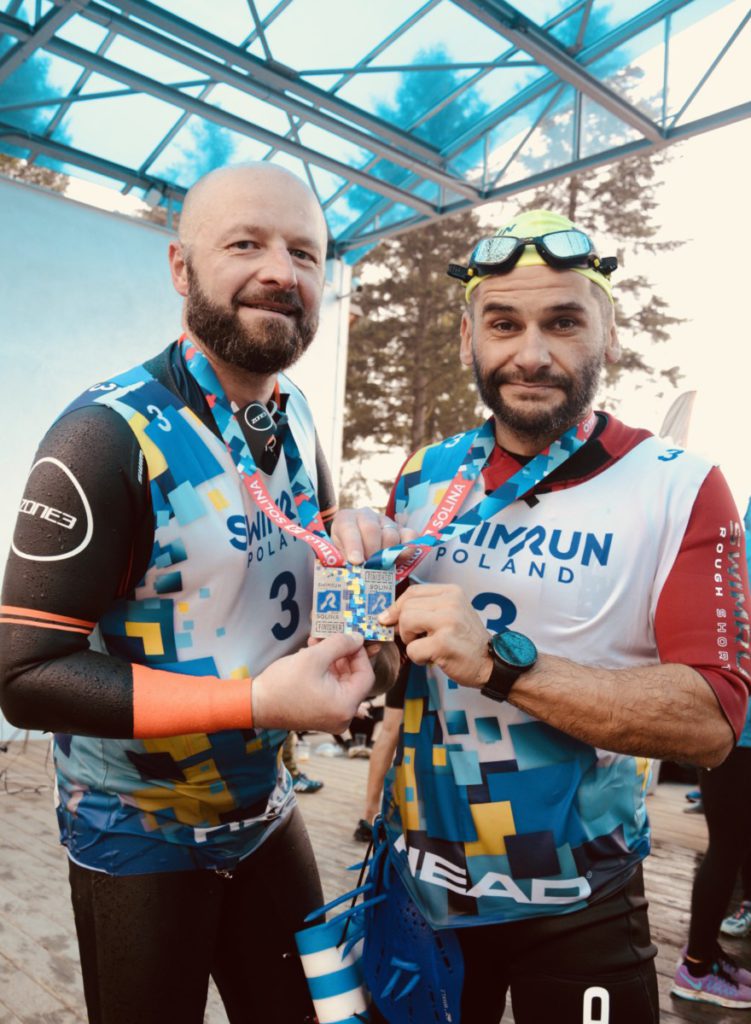 Zone3 Evolution Swimrun Wetsuit is great. Very comfortable and flexible during a run and swim. Easy to access zipper to open it or close when needed. If you think that it's pricey you need to remember that you get calf sleeves, compass and whistle with it. All high, great quality.
Wetsuit itself looks good, material used are high end.
Main thing is its flexibility- it doesn't restrict your out during a run either the swim.
Price might put you off but there are more expensive wetsuits on the market as well as some entry level wetsuits. If price is your main factor I'd go for Zone3 Swimrun Versa Wetsuit as it's great as well with lower price. You need to remember that Versa is short sleeve but it comes with arm sleeves in the box.
Here you can find Evolution's description