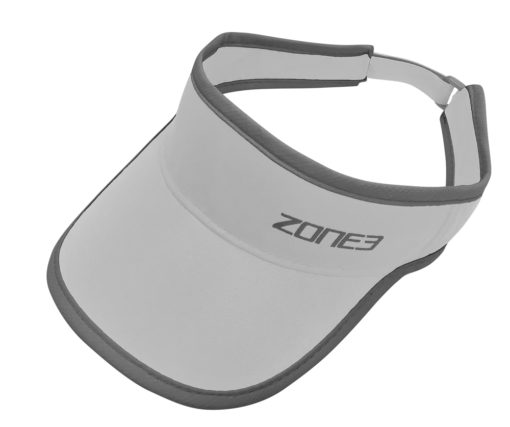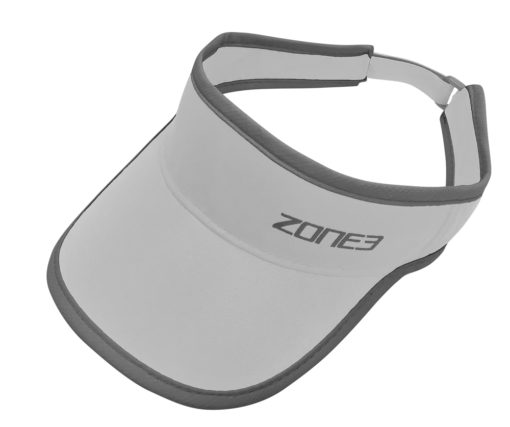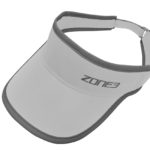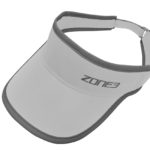 Zone3 Race Visor – White/Grey
Description
Visor for Training and Racing by Zone3
Features include:
1. Shielding vision from the elements including rain and UV rays
2. Regulates temperature control allowing heat and sweat to escape
3. Absorbent inner front lining to help sweat absorption to help keep the face clear
4. Reflective tab on back.
Available in White, Red and Green
A great fitting lightweight visor which is perfect for summer training or racing. Designed to offer protection from the sun whilst also allowing the maximum amount of heat to escape from the head. The new design features a streamlined and sturdy peak together with an ultra-lightweight polyester mesh material on the sides and back for optimum breathability.
The visor provides great coverage of the face and quick drying Cool-Flo fleece fabric on the inside front helps to absorb sweat to keep the eyes clear so vision is not obscured. If you've ever had sweat in your eyes during a race you'll know how uncomfortable it can feel.
The perfect way to cool yourself down during a hot race is to throw a cup of water on top of your head and let the visor absorb it so you reduce your head's temperature until the next water station.
Each visor has an adjustable Velcro back strap, so one size fits all, perfect for any runner or triathlete.