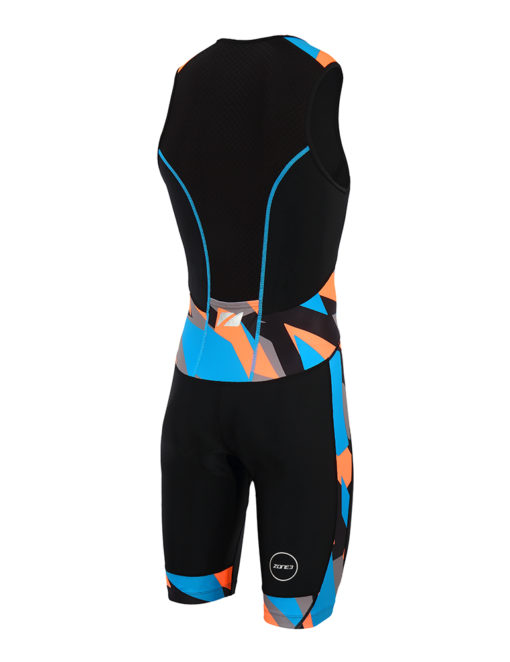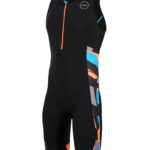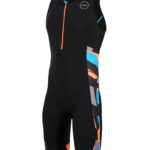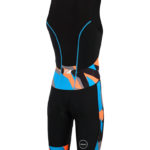 Zone3 Men's Activate Plus Trisuit – Midnight Camo
Description
Additional information
Description
Men's Activate Plus Tri suit
Available in Midnight Camo and Track Speed Colourways.
INTRODUCTION:
The Zone3 Activate range has become a staple of the triathlon world and has gained a reputation for being a very high quality product which offers extremely good value. The new Activate Plus collection takes this a step further with a new high tech waffle mesh fabric on the back panel and the integration of sublimation printed side panels to add some life to your training and racing.
What makes this product different:
Stylish sublimation printed side panels available in three designs.
Combines great value with high performance, quality and style.
High quality, breathable materials to ensure comfort and coverage.
Specialist features seen on many top-level tri suits.
DESCRIPTION:
The Activate+ trisuit features a graphic printed side panel, designed to add some colour to your race day, with a matte finish for a modern, stylish look. Made using a premium Italian fabric for breathability, coverage and shape retention.
The printed panels are complemented by a high-powered Lycra Sport fabric on the front body and leg panels to maintain modesty and coverage. The back panel is made from an extremely lightweight and high stretch fabric with a waffle structure to give maximum breathability and comfort-fit.
Other features include:
1. Tri-lite pad: A made to measure race-specific triathlon pad. Not too big and not too small. Minimising water absorption and providing protection during the cycling phase, without impeding your swim or run. Also, fine-line stitching to further reduce any irritation.
2. Elastic Technology and binding to give a snug fit without any discomfort around the arms and neck lines. Also, new seam construction to prevent any chafing under the arm.
3. Front Zipper for extra ventilation during the cycle or run.
4. Storage pocket with elasticated band positioned on the back for nutrition, spares or valuables.
5. Silicone UFO leg grippers – A very popular feature of the Zone3 garments. These grippers are positioned on the inside knee of each suit to prevent any movement of the shorts whilst also helping to prevent irritation.
6. Stylish Flat locked stitching – Designed for maximum strength and minimum discomfort against the skin.
7. Zip protection: Internal lining with 'fold over' cover to minimise any discomfort from the zip.
The Activate Plus range is available as a Tri suit, Shorts, Top and Tri Suit with short sleeves. It's the perfect entry to mid-level collection which builds on the 2016 and 2017 award winning designs by Zone3.